Communicating through light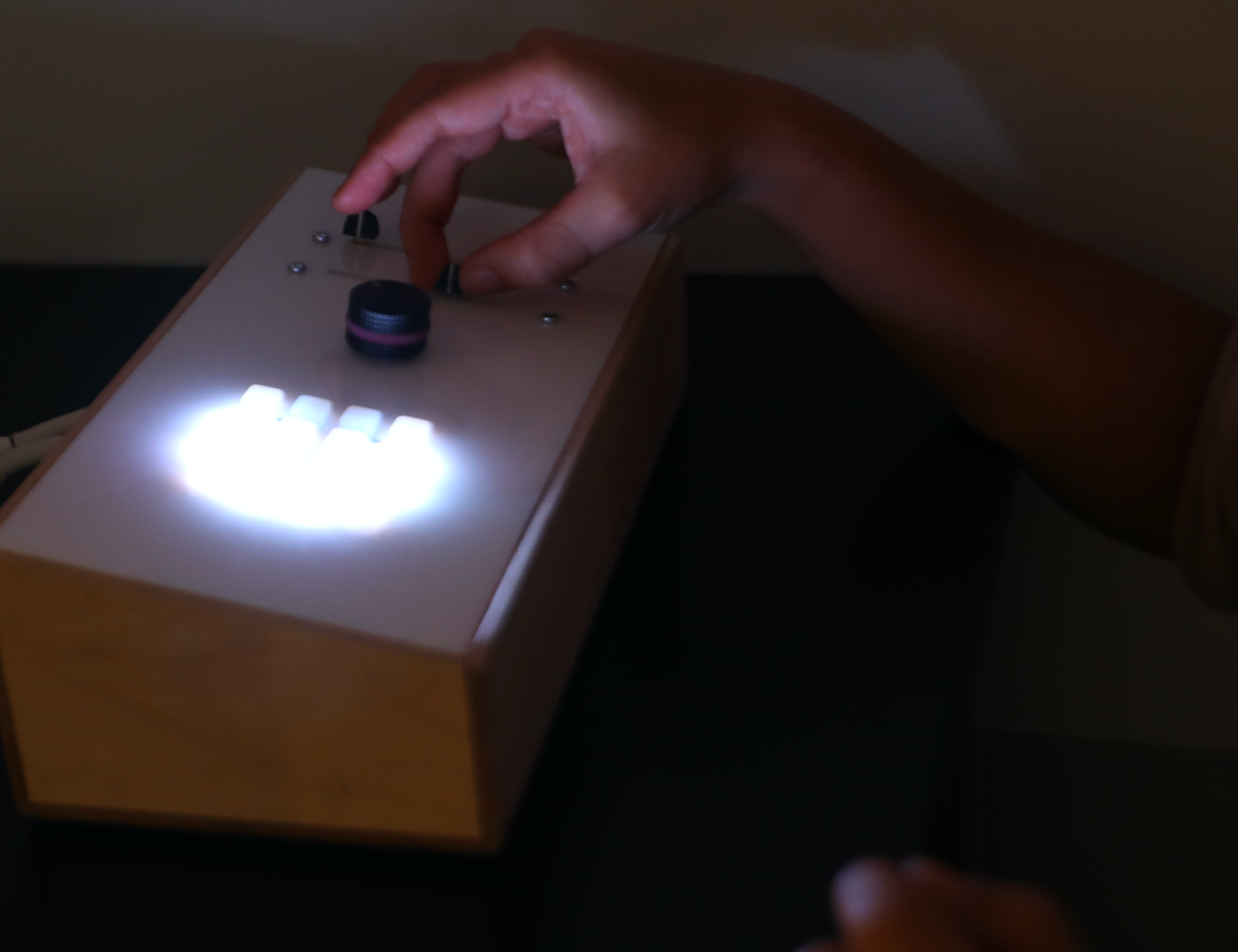 ColorField is an interactive light experience that asks participants to work with a partner to synthesize a word into a colorful light composition through communication and collaboration. It functions as a game and challenges the participants to communicate with both language and visual cues.
A panel of lights is composed of an LED matrix and is manipulated by a control panel. The control panel has a trellis keypad to target sections of the LED panel. When a section is selected, sliders allow someone to change the hue, saturation and brightness of those lights.
Role
Concept Development, Design, Code, Prototype, Production, Fabrication & Installation
Collaborator
Lizzy Chiappini
ColorField in action

Ben and Christina visualize the word Optimism with ColorField. Before sitting down as either the Controller or the Viewer, they decide that optimism has yellows, light blues and an orange-y red. Christina sits down as the Controller with an unlabeled panel and begins to press buttons and move sliders. Ben sits as the Viewer and consistently provides feedback about he's seeing on the LED board. Their conversations help Christina figure out how to manipulate the board to achieve the colors they want to represent Optimism.